The two of us laughed at her when my cousin asked if Americans have a different sense of humor than Turks. The more I thought about it, though, the more I realized the appropriateness of her question. I was staying with her and her husband for the night, and we were watching funny YouTube videos; things that had gone viral that I hadn't heard of before, like the Serkan is my Girl video, made by two cousins to annoy their Uncle Serkan, that took Turkey by storm. [It's been 3 days since I saw the video, and it's still stuck in my head.] When I tried to think of funny American videos I could show them in return, I was at a loss; it wasn't the right mood for that type of humor.
It was then that I remembered how I felt during my first few years in the United States, around the age of 10, when I didn't always quite "get" what was so funny about some of my classmates' jokes, and when my awkward humor that was well-received by my friends in Turkey was often received in the new world with a disapproving quirk of an eyebrow. With time, it clicked, and it helped that I'm often easily amused. Fast forward to a few months ago: while I'd been laughing with tears for over an hour at funny Turkish Vines while I should have been doing homework, I suddenly realized that most of my American friends would look at me funny if I shared these with them, and the magic would be lost.
I feel lucky and even blessed to be able to appreciate the humor in both sides, but it also feels bittersweet. The best way to describe it is that I feel like I'm sharing part in a big inside joke.
---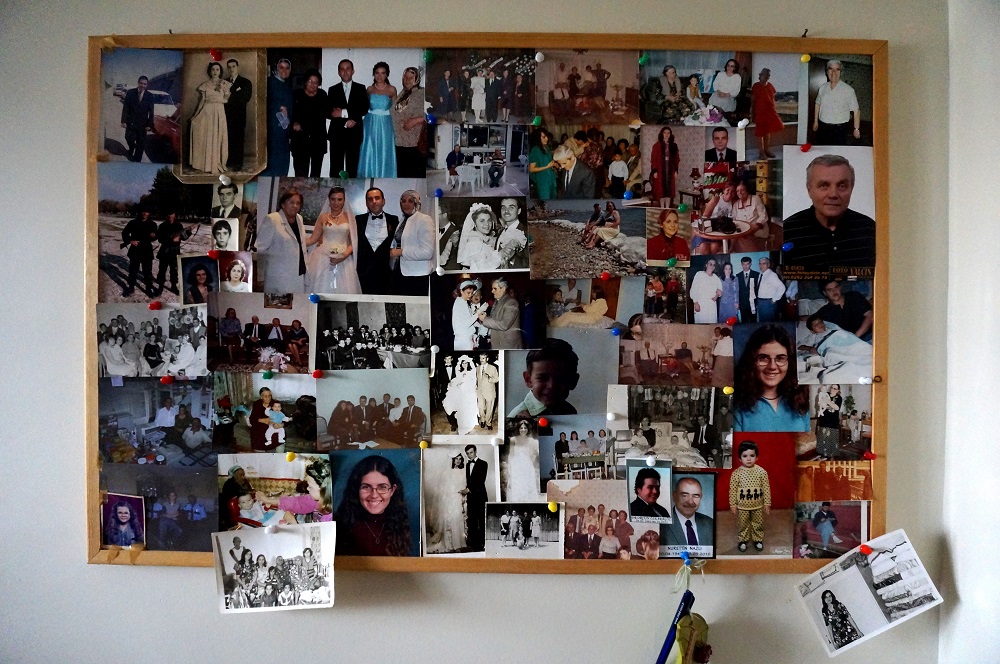 The next day I found myself in my grandmother's kitchen in Tekirdağ, staring at her bulletin board full of photos of her immediate family: herself, her late husband, me, my parents, my aunts, my uncles, and my cousins at various stages of our lives, some of whom are no longer with us. Having been transplanted from Turkey at a small age to spend the next 20+ years in California, it's become increasingly jarring to me when I face my relatives and realize our facial similarities. I'm used to feeling "exotic" for most of my existence, and the annual visits home are becoming forceful reminders of where I came from. It's like I'm back where I belong, but not quite. Something is amiss; a part of me has changed too much. The change is indescribable with words further than these.
---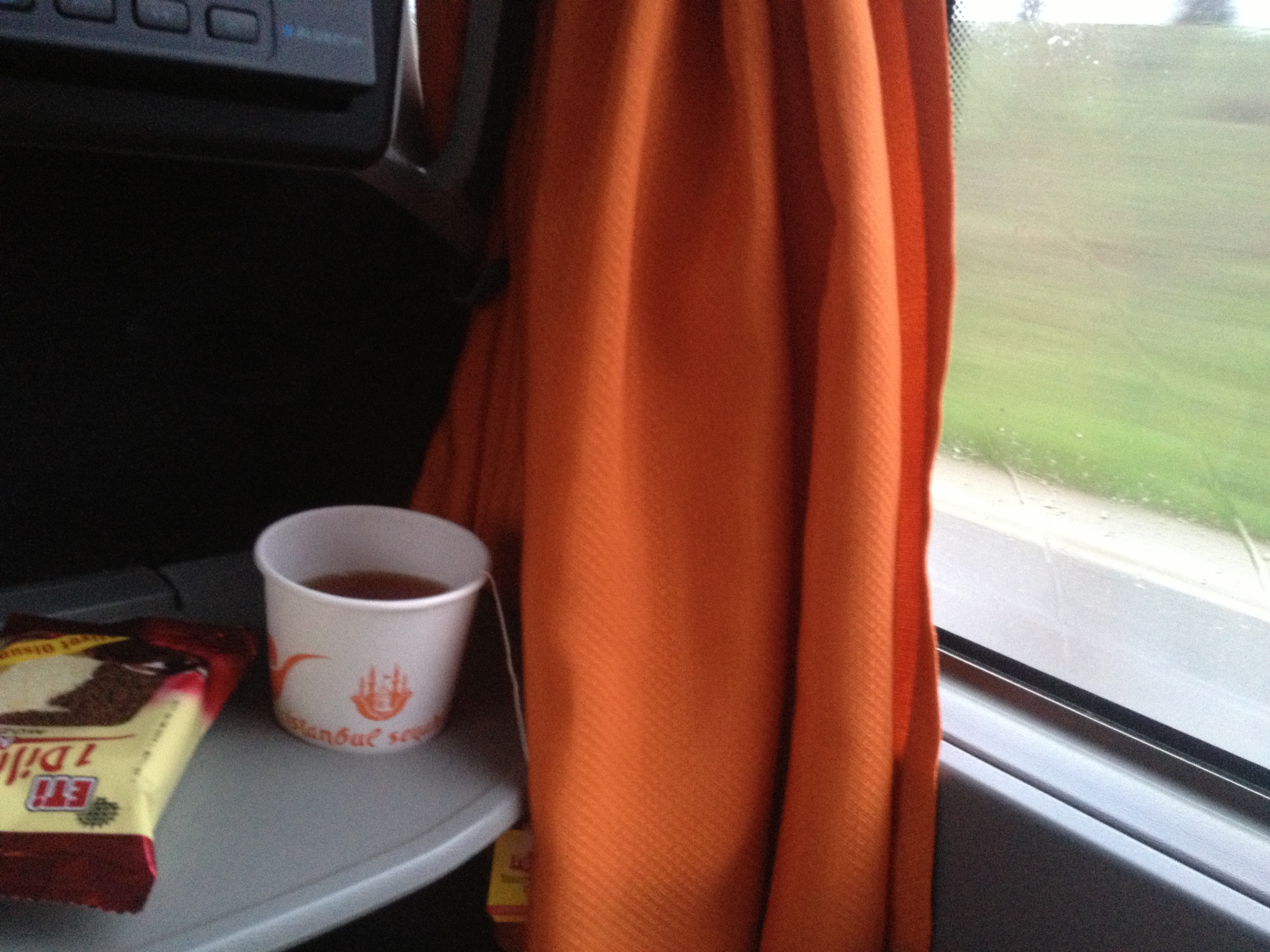 The following day I am on a bus from Tekirdağ to Istanbul. The trip is only two hours, and I watch the Sea of Marmara coast in the heavy rain. The Tekirdağ visits always invoke a deeper kind of introspection, because unlike the modern, sprawling Istanbul, it's a more modest city with a small-town feel. Life is simpler there. People know each other. My relatives' worries, perspectives, and aspirations are different from my own. What do I talk about with them? Enough things. If I were there for an extended period, surely the conversations would be deeper. I'm already too full from eating Tekirdağ's traditional meatballs before being dropped off at the bus station an hour and a half earlier, but I consume the tea and cake they've handed out while reflecting on the past two days, watching the rain hit the windows on the bus to Istanbul.