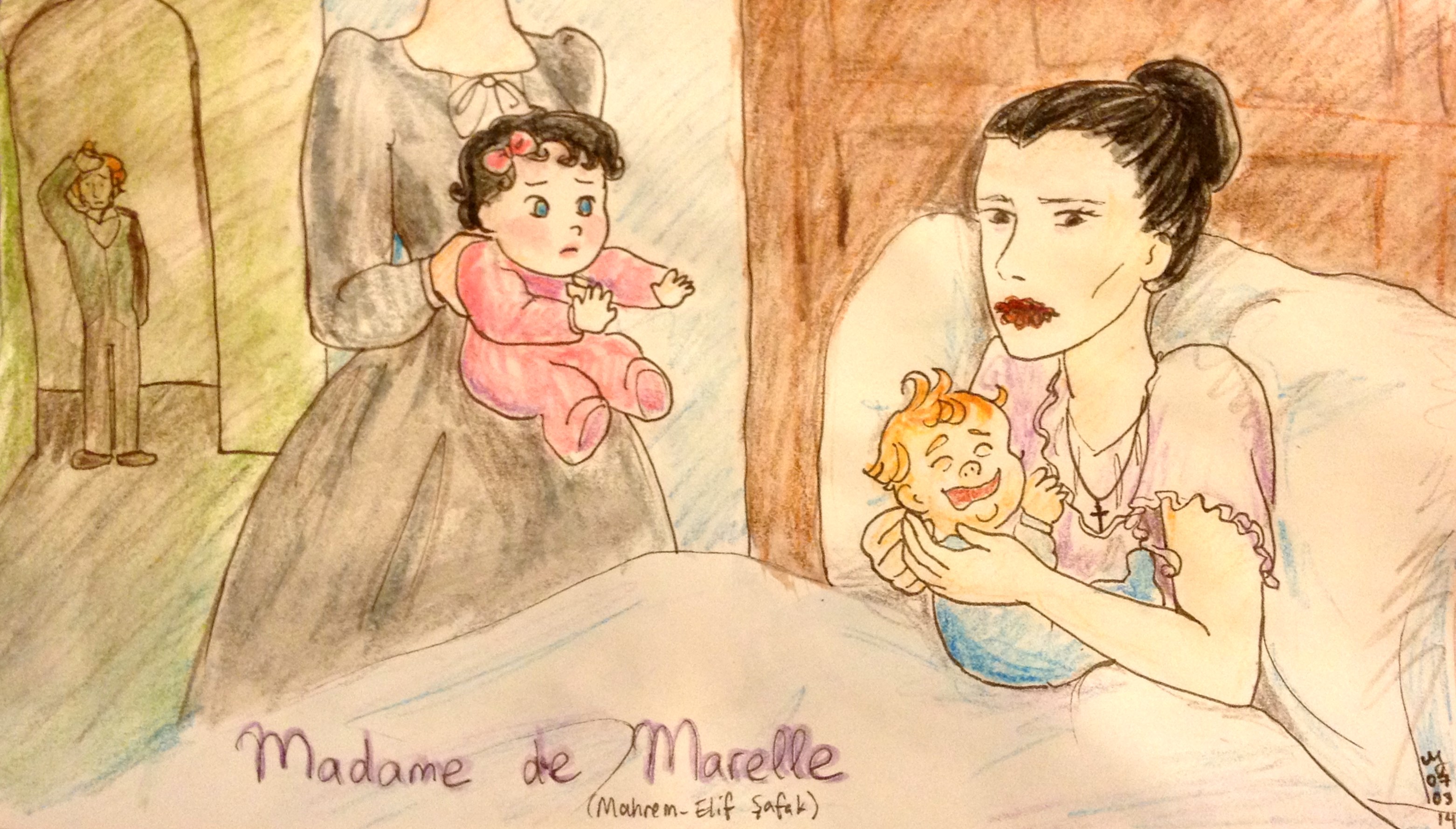 I finished the novel Mahrem by Elif Şafak the other day (apparently it's been translated to English, but according to the reviews, not very well) and was inspired to draw this little scene from the story. I enjoyed the vividness and grotesqueness of some of the imagery, the "seeing and being seen" theme that dominated the book, and the way it all tied together in the end. I have so many new perspectives on things now, and so the book has climbed to one of my favorites by this Turkish author.
Now, a little bit about the drawing. The point wasn't to create a masterpiece; rather, it was something to occupy my time and get me to play with shapes and colors while I listened to an online lecture for about an hour. No furniture, no shadows, no details; too lazy for all that. Give me a break; I haven't drawn anything substantial in years, so I consider this just a sketch and a half-success. Anything that moves me enough to make me draw these days is something that comes close to a miracle.
I will update with a higher resolution version once I can access a scanner in the next few weeks.