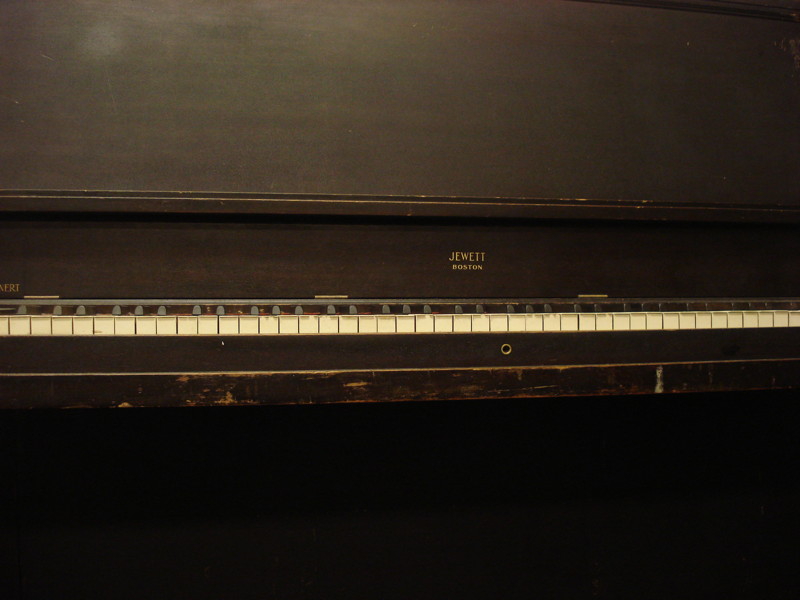 I want to become a better musician. Specifically, I want to write better music. I know exactly what I need to do to improve myself, but due to many excuses I make for myself (work takes up a lot of time, social obligations, family obligations, overcommitting myself to non-profit volunteering, enrolling in grad school in chemical engineering, competition with other hobbies such as Matchingfreak, addiction to social media, laziness, food comas), my musical self-development agenda has been pushed aside. That is the first problem I have begun tackling.
My grand plan to develop myself musically (partially implemented so far) involves the following activities:
Eliminate all other "unnecessary" activities. My main focus outside of work should be on two things: music and grad school. Anything outside of that realm should be highly scrutinized. Social activities shall be reduced to a sustainable (sane) bare minimum. I will get better at saying "no" to people. I have already leaned down my out-of-work life by withdrawing from two non-profits on whose boards I was volunteering as secretary.
Focused listening. Listening assignments were a large part of my undergraduate musical education. When I had a listening assignment, the only thing I would do would be to pay full attention to what I was listening with full silence in the background. That means no internet browsing, no driving, no reading, no thinking about anything else. I haven't been doing much of that since I graduated. It doesn't have to be music. It can be a very specific sound or a noise. It doesn't even have to be a recording. I recently discovered oontz.ru, an audioblog dedicated to binaural recordings from a small town in Russia. Most are 1-minute recordings of a moment at a park, the babbling of a brook, the bumps of techno music heard through a car… The magic isn't there unless you are paying full attention to it with your headphones. It's making me realize all the sounds I used to hear around me, and what I'm missing out on by blocking them out mentally. While we're on the topic of listening…
Construct a listening diet. I've been brainstorming ways to find new listening opportunities for myself to expand my ear. I flirted with the idea of spending a certain amount of time per week on finding new music, but I'm not exactly sure how I'll structure that yet. The easiest place to start would be to revisit my listening in college, and branch out from there. And by branch out, I mean in all directions. More jazz, more opera, more 'experimental' music, more of Indian classical music and "non-Western" music, as well as more Western classical music, as well as progressive rock, pop, country, electronic, etc. I should create a "listening wishlist." It would help to have a few websites I could draw guidance/inspiration from.
Go to concerts. I already know many places to look. It's important to keep my personal concert-going calendar constantly updated.
Participate in a musical group. I'd been doing this until a few months ago. Work's been busy, but I plan to get back into choir as soon as possible. It's a routine that forces me to set aside time for music-making, and I enjoy it immensely.
Learn a new instrument. I started learning violin when I was 23, because I wanted to learn an instrument that was technically different than the piano. Now I just have to keep getting better at it.
Play the old instrument. Duh. I have a piano sitting right next to me, and I never touch it. Whenever I don't take regular lessons, my motivation for playing the instrument goes to zero. The main problem is that I don't know what to play. But we can deal with that with the following next steps.
Improvise. I hear all the time that a good composer is also a good improviser. It's definitely a musical muscle I need to flex. We used to do frequent vocal improvisation exercises in high school jazz choir. It had taken me a while to get over being self-conscious, and the feeling is still there even if I'm in a room all by myself. We'll have to fix that ridiculousness.
Improve piano sightreading. I must say, I'm a pretty good sightreader when it comes to voice and violin, but give me a piece of music that involves use of my ten fingers, and I'm stumped. The solution is to sightread more and more. I have tons of piano books, and there are tons of free sheet music I can download from the Internet.
Exercise. I'm not talking about physical exercise (sorry, mom). I have a bunch of theory books I've amassed over the past few years – classical Western theory and jazz theory from school, and several books on modern counterpoint or harmonic tools used in the 21st century. I should give myself assignments on writing short exercises that apply the concepts in these books. Maybe set up a certain amount of time each week to dedicate to this activity. I may come up with new musical ideas as a result.
Jot down ideas. I already do some of this. I either write a few notes that are stuck in my head, or I have verbal clues of musical concepts I think up during the day. It usually takes me a few years to get to them and flesh them out, but they're all there, written out in a list!
Just sit down and write. I have a few unfinished pieces. It takes a long time to get into them, so I only revisit them once every few months. I've been unable to do it in short, consistent chunks of time. I need 4-5 hour periods, if not entire days, to be fruitful. The first step would be to make more of an effort to set aside time for them, no matter how painful. Still working out the time management logistics of this one.
Cherish musical friendships. I have musical friends, but I don't see them very often. I also have a few musical friends online. It's refreshing to share works and ideas with them.
Have I missed any? Let me know what you think!