After a year of premeditating and pinning, I finally got my hair cut in an angled long bob, and it's exactly what I wanted.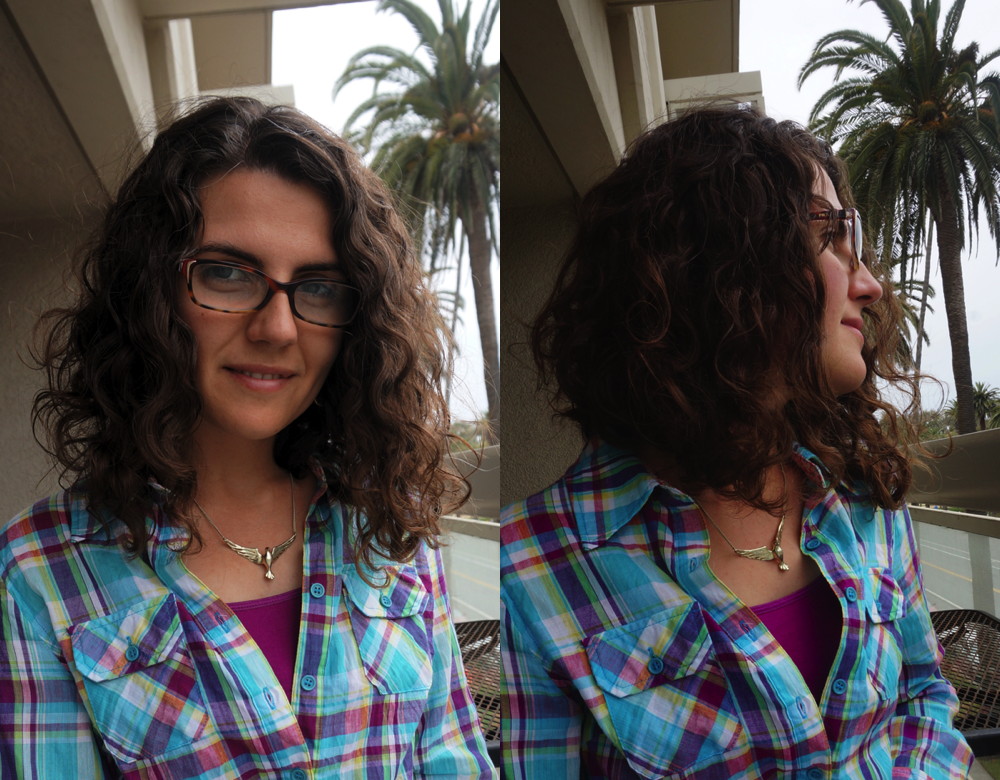 It seems like an insignificant event, but let's review some background information. Having curly hair is tough; there aren't as many options out there. I don't like huge, poodle-like volume in curly hair, so my go-to style has been long and sleek curls for years. I don't like how most long-haired women get their hair layered where it's shorter in the front and extremely long in the back, and I also don't like the un-layered cuts, because it makes my hair flare out like a pyramid. And straightening (either daily blowdrying or chemically straightening) has always been out of the question.
My hair hadn't been this short since 7th grade. I got a medium-length cut a few years ago, but I hated it; it was just so boring. When I got my previous haircut last spring, I cursed myself for not going shorter. Even worse, I was too lazy to get another haircut for another year, so I admit that my hair got a little out of control over the past year. Below is a recent image of me looking fancy with my long, beautiful hair blowing in the wind, but I'm actually annoyed as I push it out of my face.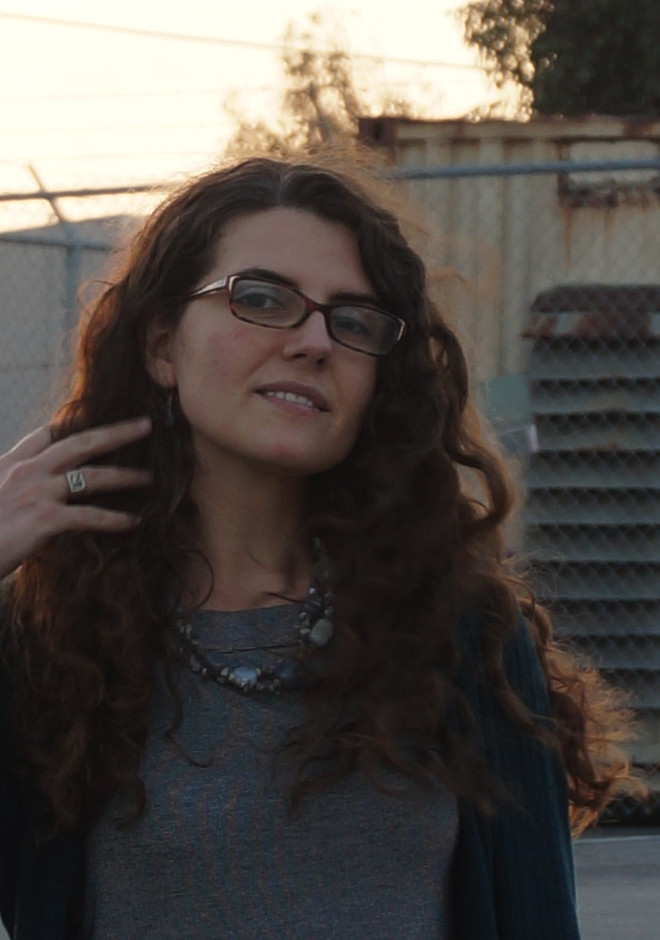 The other thing that bothers me about long hair is that, though it's beautiful, I never know how to place my hair. Sometimes I get frustrated and throw all of it behind my shoulders, and other times I gather all of it in front of my shoulders, which probably looks weird from the back. I often pulled half of my hair back, which allowed me to wear my hair down and still have peripheral vision. I'd been tired of feeling like I was carrying a "pelt" on my back at all times, so I love that the back is short now. It's one less thing in my life to worry about.
There are lots more I can write on hair, including how hair length is perceived on women in a professional setting, and how Felicity's ratings plummeted when Keri Russell chopped off her hair, but I'll leave that for another time.
New haircut photos taken by me, long-hair photo taken by Rotem Eren-Rabinovich, and haircut is courtesy of Ouidad Salon.