If you've been visiting my website for several years, you might have noticed that I've been collecting magazine ads and decorating my walls with them for the past six years, both at home and in my college dorm rooms:
| | |
| --- | --- |
| 2003 | 2005 |
I've accumulated so many ads that it's becoming difficult to manage them. For this reason, I've been storing some of them in folders. However, I had nowhere to store the large two-page spreads that had become my favorite kind of magazine ad.
Finally, an idea hit me while I was in the shower a month ago. I decided to turn an ordinary three-ring binder into a large album in which I could store these large pictures. Two days ago I went to the crafts store and bought black construction paper, wrapping paper, a foam board, and came home to realize this idea. The result: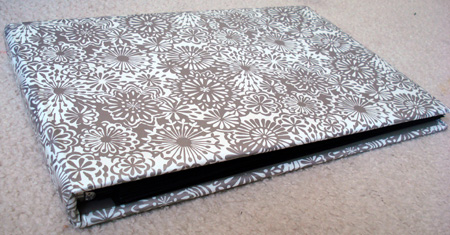 closed


inside cover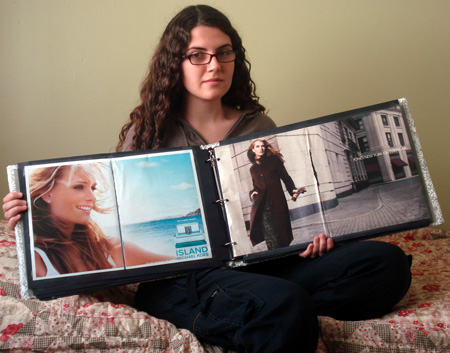 inside
It turned out even more beautifully than I had expected. Now all I have to do is make all the pages. The project has taken many rolls of tape already, because I tape down all the edges of the magazines. However, it's definitely worth it. I love flipping through the pages and looking at all the pretty pictures.