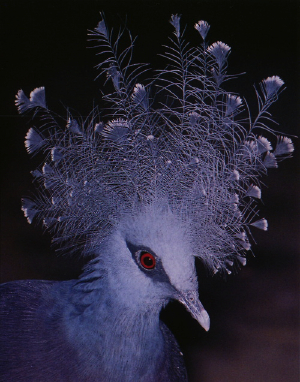 I was in Hong Kong last week. More on that later. Unexpectedly, one of the highlights of my trip was visiting the aviary in Kowloon Park. I finally saw a Victoria Crowned Pigeon in person.
I'd wanted to see a Victoria crowned pigeon ever since I saw a picture of one in an encyclopedia back when I was nine or ten years old. I was doing "research" for a two-page comic about a mourning dove teaching a classroom full of young mourning doves about pigeon and dove ancestry and the many kinds of doves that exist today. You can see that my unusual fascination with doves began at an early age. The comic is more pedagogical than entertaining, but what can I say…. I was a nerd.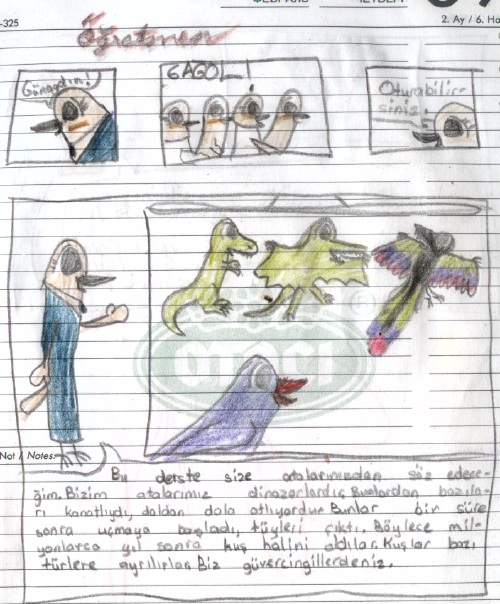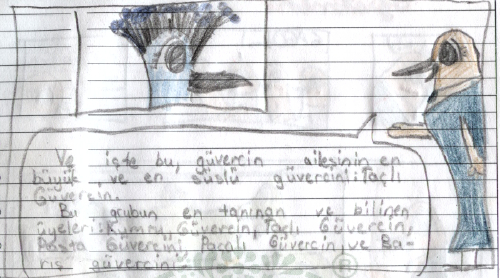 (click to enlarge)
Sadly, I couldn't get a good picture of the creature in the aviary. The photo above is taken from Extraordinary Pigeons by Stephen Green-Armytage.