When I saw that Indaba Music was holding a remix contest for Daft Punk, I had to do it. I had the amazing idea to remix it in a Baroque style; I was pretty sure nobody would think of adding a continuo to an electronic dance beat! How deliciously nerdy!
Unfortunately, I am not happy with my submission at all. Even though I had over a month to prepare my piece, unforeseen circumstances at work caused me to work 60-84 hours a week since the beginning of April, and continued through the entire month, unbeknownst to all who were involved. My only chance to work on it narrowed down to the two days that I had off after an 84-hour work week, on the week that the submission was due.
I spent the first day developing the themes and writing the music. I spent the second day recording the parts on violin for hours until my migraine became unbearable, forcing me to stop. Just as I predicted, I had no time left over for the editing and mixing that evening. I had to finish it up when I came home from a 12-hour work day the following day, which ended up being a marathon of editing through 6am. I submitted my piece, changed my outfit, and went straight back to work again for another 12 hours.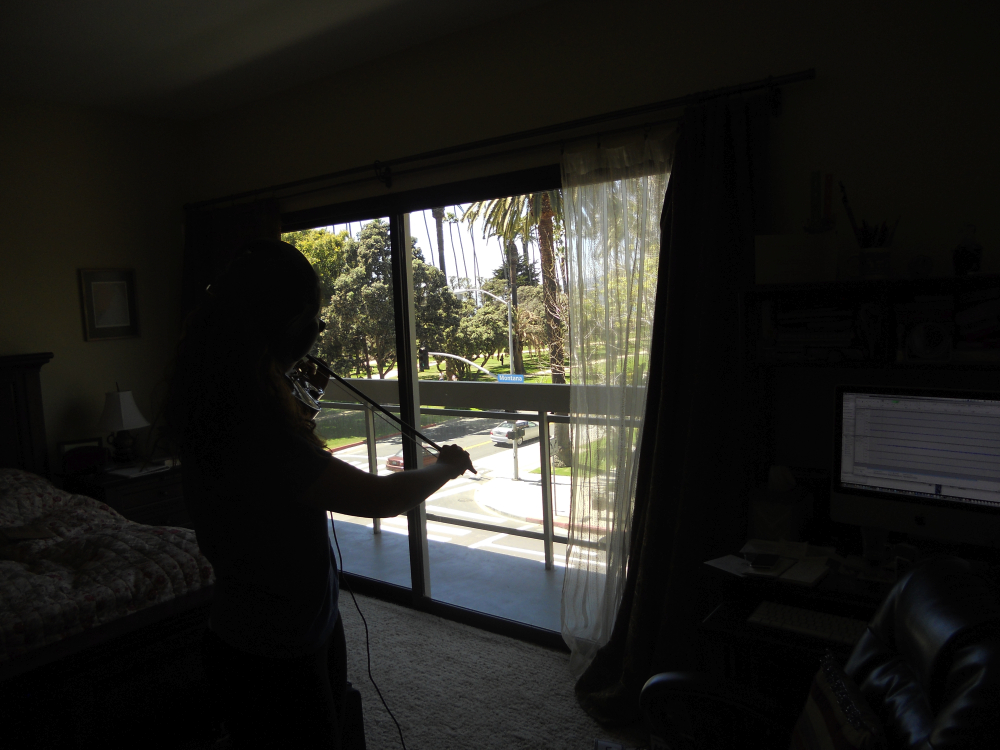 So, was the 38-hour stretch of awake time worth it? At least I can say that I finished what I set out to do. However, I'm not going to promote this one as widely as my Steve Reich remix last year, because the concept, however fresh and imaginative it may be, is poorly executed. It was the best I could do in the limited time that I had.
But don't let that stop you from voting for my piece!