Lentil soup's always been my favorite comfort food growing up. It's thick, hearty, delicious, vegan, and easily modified with whatever ingredients I have on hand.
When a friend asked for favorite vegetarian recipes, I looked up lentil soup recipes online (it's the most standard soup in Turkey), but wasn't satisfied with any of them. So here's how I make it with all fresh ingredients.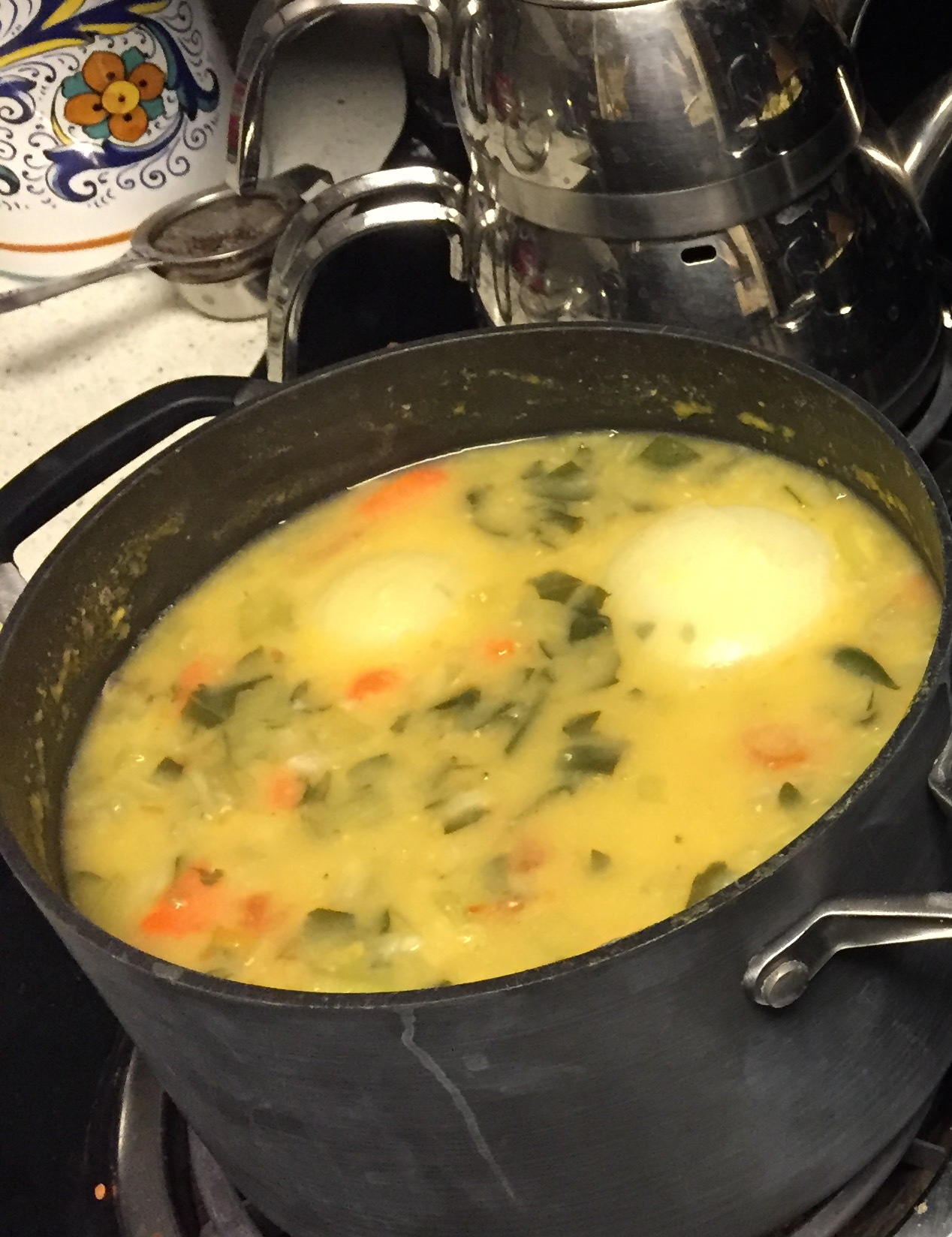 Ingredients:
– 1 cup red lentils (washed and drained). There are different kinds out there; I prefer the roundish, bright, smooth orange ones. Some are more yellowish, flat, and matte in appearance; don't get those.
– 8 cups water
– 1 tablespoon rice
– 1 medium onion (whole)
– 1 carrot (diced)
– 1 potato (diced)
– 1 tomato (diced)
– 2-3 tablespoons olive oil
– salt to taste
– fresh chopped parsley (see 'modifications' below)
Preparation:
– Put all ingredients except the oil and parsley into a pot and bring to a boil with the lid fully or partly open. (Yes, leave the onion whole! It just bobs around.) Pay special attention; mixture tends to bubble up and boil over easily during this step.
– Once it's boiling pretty vigorously, bring heat down to medium. Leave the lid partly open. Stir 1-2 times once every 10 minutes for about 30 minutes. If not stirred enough, the lentil tends to stick to the bottom of the pot and get burnt during this step.
– Add the oil about half hour after the boiling has started. Continue cooking and stir occasionally.
– Add the fresh parsley until the soup is nearly "done." This is hard to describe in writing, but you'll know it's done when the lentils have nearly entirely dissolved into solution, smell cooked, and the soup has thickened. I'd say this take about 45 minutes after it's come to a boil. As my mom says, "You'll know."
– Most people take an immersion blender to it at this point. I prefer mine left as is: chunky. You can blend the onion into the soup, or if you're not blending it, just throw the onion out.
Modifications: (the fun part)
– I often add dried thyme and black pepper. Could also do rosemary, turmeric, cumin, bay leaves, etc. When adding dried herbs, add them early on.
– Sometimes I substitute chopped kale or collard greens, etc. instead of parsley. Go ahead and put in a large amount; it shrinks down considerably. Add it a little earlier than you would the parsley.
– You can throw in any other vegetable you think would go. In the past I've added bell peppers, mushrooms, celery, shaved brussels sprouts, etc. The possibilities are endless. Bell pepper, especially, really heightens the flavor.
– Sometimes I add chopped jalapeño (to everything).
– Some people use chicken stock or bouillons to add flavor. I think that's cheating.