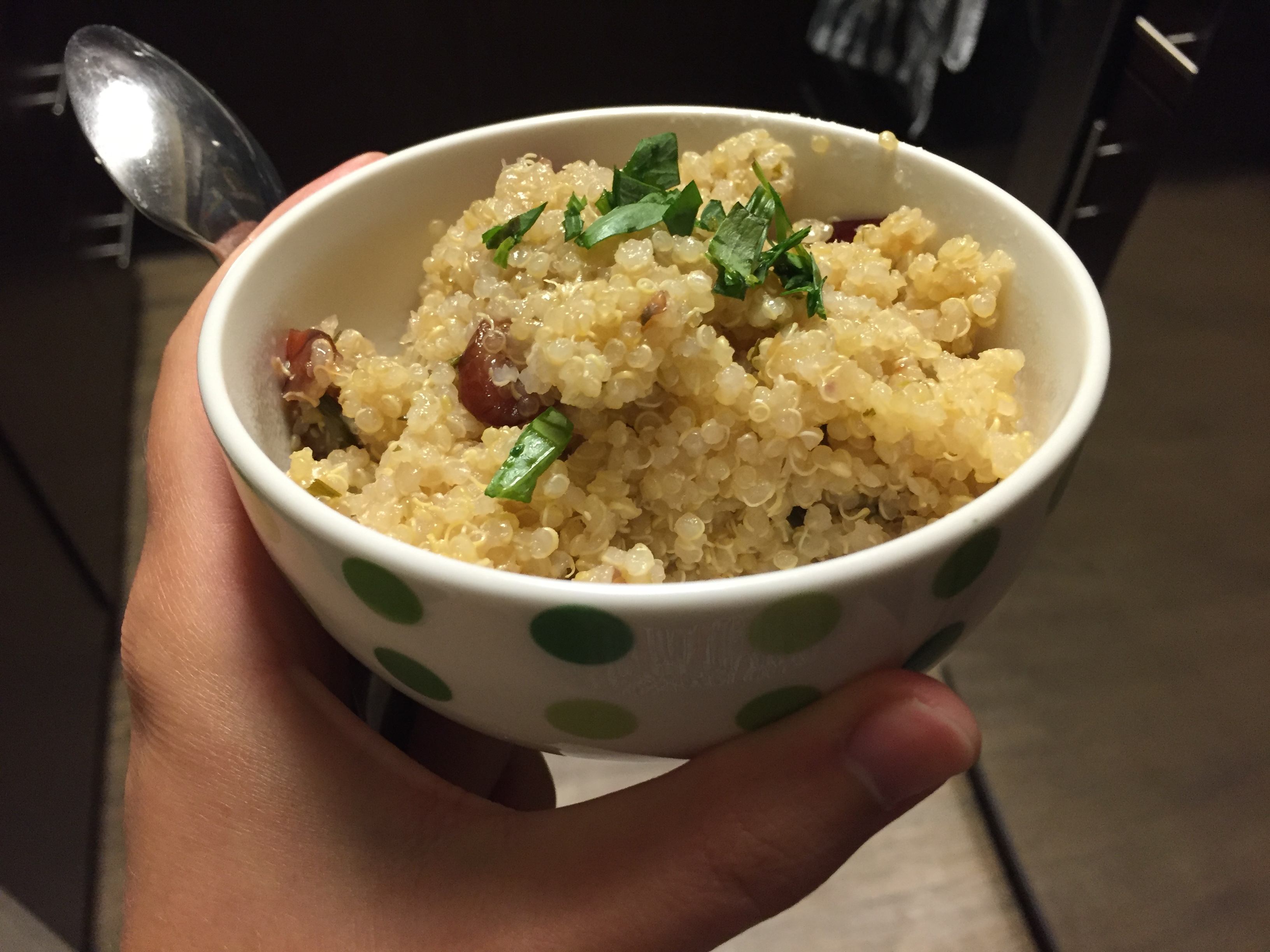 I traveled to Azerbaijan recently with my family. While we saw many parts of the country and took numerous pictures, what stuck with me the most was the subtle differences in the flavors and ingredients in the food. I ate more tarragon than I ever had in my life up to that point – it is not an herb that's been in my family's culinary repertoire. I loved the pickled sour cherries, especially when they were cooked into rice and soups. And, I noted that the flavors tended to lean towards more sour than spicy. I put these elements together in my mind with whatever I had in the pantry when I got home (except I had to go out and buy the tarragon). What came out has nothing to do with anything I ate there, but it turned out more delicious than I'd imagined it could be, and made me fondly reminisce about Azerbaijan.
I don't want to put precise measurements here, because I made a small batch and "winged it" with the proportions for what felt right. You should do the same. I'll just tell you how I made it.
Ingredients:
– quinoa
– olive oil
– Craisins
– lemon
– fresh tarragon
– salt
Procedure:
1. Sauté some craisins in olive oil, salt, and some lemon juice for a bit. Zest the lemon peel and add some of it in there, too.
2. Bring water (proportional to quinoa package instructions) to a boil and add it to the craisins.
3. Chop up plenty of tarragon and stir it in with the water.
4. Add quinoa and cook it.
5. I threw some fresh tarragon on top as a garnish, just to be a poser. You don't have to do that. In fact, you don't have to follow any of these instructions.