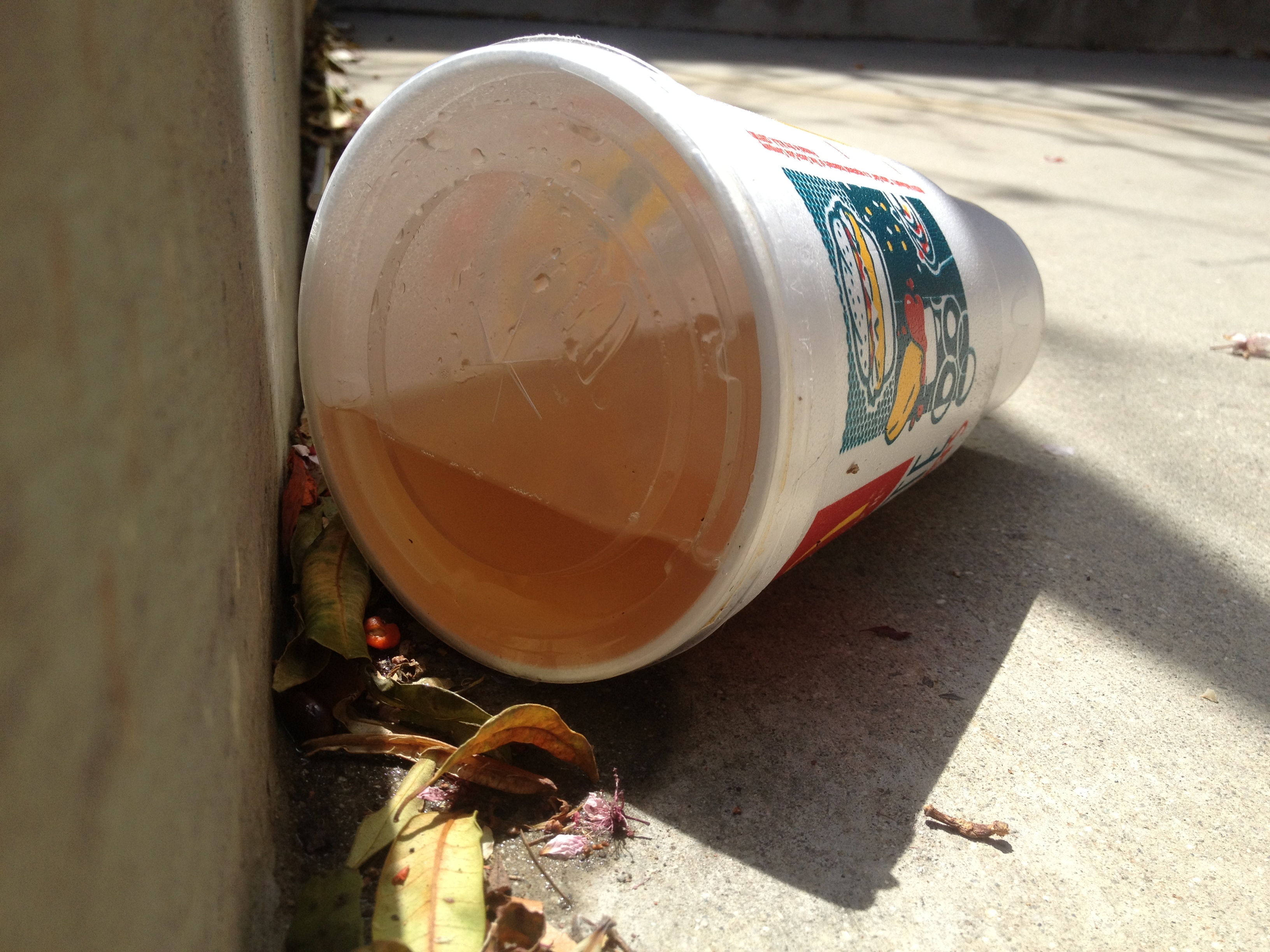 Ever since I moved out of my parents' house a year ago, I've been more conscious of the waste that I generate. Much of this self-reflection was inspired from the book Plastic: A Toxic Love Story, which was recommended to me by a coworker. The book is a fairly unbiased survey of the origins of plastic, how it completely changed humanity in the past century (in both good and bad ways), how its disposal is managed, what it means to be "green," and what lies ahead. I found it fascinating and would recommend it to anyone.
Two of the biggest takeaways I got from the book were that most plastic can't be recycled, and paper bags actually have a greater cradle-to-grave environmental impact than plastic bags. Therefore, minimizing the amount of trash generated is the best route to go. When I examined my life, I found simple solutions for reducing the overall amount of waste I generate, plastic or otherwise, by making only small changes to my lifestyle.
Here are some little habits I changed in the past year:
– I unsubscribed from almost all magazines and brochures I kept getting in the mail – since most of these are unsolicited, it's a continuous process. For some, the only way is to send a letter to their headquarters with the customer ID number written on the back of the catalogue, but it's well worth the effort
– I bring my own travel mug to coffee shops whenever I can. I used to do this before, too, but I plan ahead more aggressively now
– I avoid bottled water unless absolutely necessary
– I eliminated almost all ziploc bag use by packing snacks and sandwiches in tupperware instead
– I always use my own mugs at work for water, tea, coffee, etc. and I use real silverware whenever possible
– I always bring reusable bags when I go grocery shopping
– I tell shopkeepers to skip the bag if the object is small enough to fit in my purse
– I reuse shopping bags as bathroom trash can liners, or for compartmentalizing shoes and underwear in my suitcases
– I save gift bags and re-gift them
– I buy items in bulk as often as possible, especially non-perishables. This also means foregoing items of convenience such as pre-sliced fruit or individually packaged single-servings of yogurt, etc.
– I fully consume pretty much all food I buy and try to generate minimal food waste. You can tell from my waistline…. haha, just kidding.
– I print double-sided, and go as paperless as I can. For example, if I need to reference a map or document where I won't have phone reception, I save a screenshot or pdf of it on my phone to refer to later
– I almost forgot: KEURIGS are so wasteful, and their pods can't be recycled. I make my own coffee at work now, but if I ever have to resort to those things, I use the reusable pods, which is graciously supplied by our admin at work
The journey isn't over yet, of course. Below are future steps that I haven't gotten around to yet:
– Figuring out a way to unsubscribe from credit card offers from other banks – they give you a number to call to stop receiving the mailings, but the automatic answering machine asks for your social security number to remove you. That's too sketchy for me, so I'll have to investigate if there's a better way to do it. You may think I'm crazy for obsessing over this, but I get SO many of these junk mailings.
– Eliminating/minimizing those thin plastic bags when I buy produce. The cashiers don't like it when you put the items on the conveyor belt rolling all around freely, and I buy so many fruits and vegetables that the number of bags I use irritates me. What do you do?
– Composting. Everybody does it in San Francisco. It's not as widespread in LA, it kind of grosses me out, and I wouldn't even know what to do with it afterwards. I live in an apartment and have no garden that I could put it in. Oh well, whatever. Maybe I'll worry about this later… much later.
I admit that I am not as big of a treehugger as some people; there are some comforts I'm not willing to give up just yet, like q-tips and other sanitary products. But I'm sure there are other potentially simple changes that I'm overlooking. I'm curious to hear if any of you have any "quick wins" you've applied in your own lifestyle lately to reduce trash.
Note: The photo above is mine from sometime last year. I was fascinated by how tightly this cup was sealed!
Tags: environment