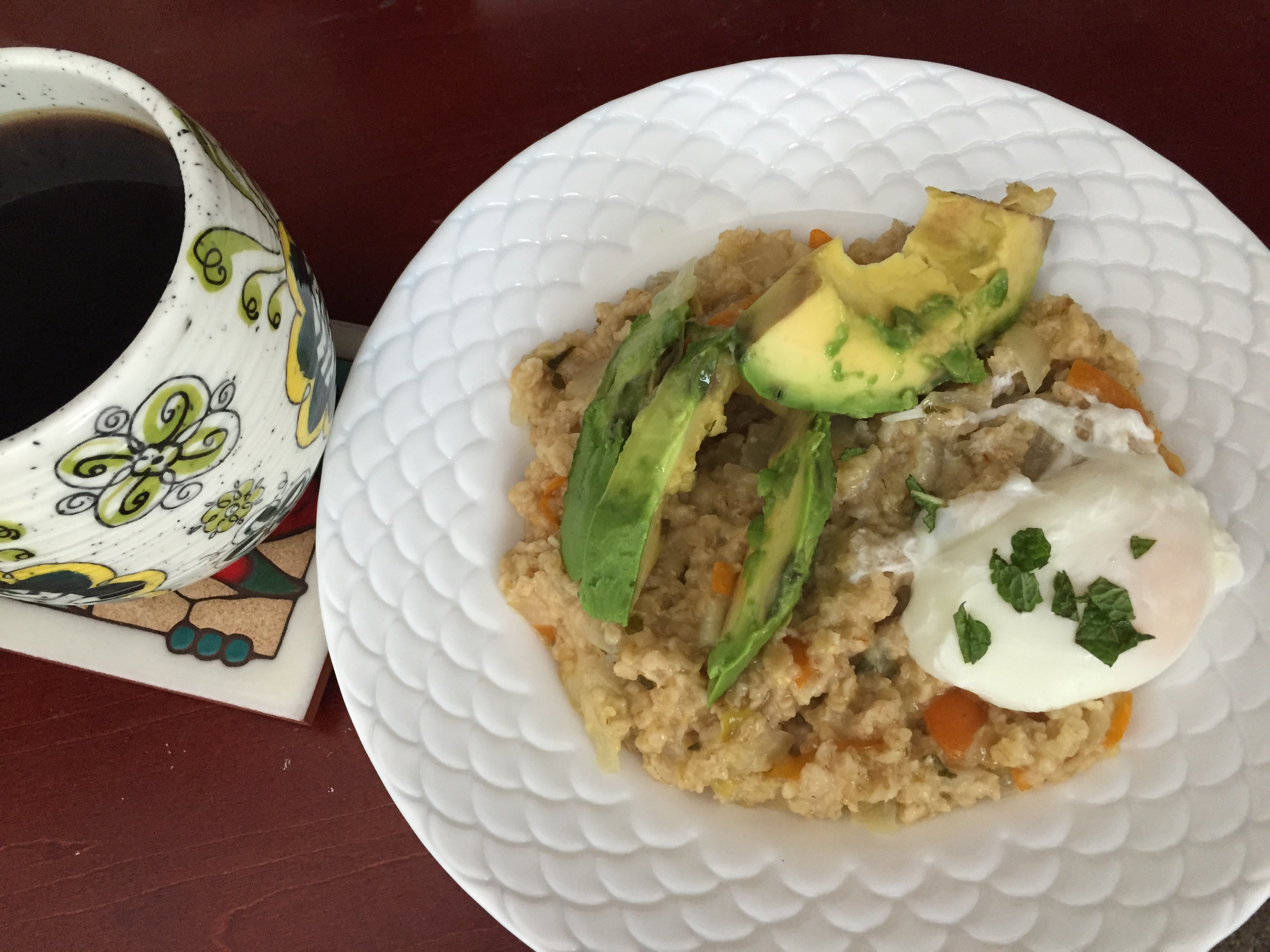 I thought of this experiment to get rid of the rest of the kumquats before going on vacation. The results were so fantastic that I had to share.
Ingredients (for 1 serving – scale as needed):
– A handful of kumquats (about 6-8)
– 1/2 onion
– ~2 tbsp finely chopped fresh mint
– Olive oil (I think I used 1-2 tbsp)
– Oatmeal and water, amounts following package directions
– Salt, as needed (I think I used 1/2 tbsp)
– (egg, avocado)
Directions:
1. Dice the kumquats and onions and sauté them a little in a saucepan with olive oil and salt.
2. Once the mixture is mushy and juicy, add the mint. Continue cooking until the onions caramelize a bit.
3. Add the water to the mixture and bring to a boil.
4. Once the water begins to boil, stir in the oatmeal and simmer as long as needed, following package directions.
5. Once all the water is absorbed and the oatmeal is perfectly mushy, transfer onto a bowl and top with a poached egg and avocado. Garnish with fresh mint.
Savory, tangy, and delicious… I don't know if I can top this one.
Note: Kumquats are rare, so I'm wondering if I could substitute a 1/2 lemon in their place next time… peel and all. It's worth a try!