Tonight, I browsed through a few artists' blogs. This was something I used to do daily in my high school years when I came home from school. Nowadays, that habit seems to have given way to flipping through hundreds of photos of Facebook people I never talk to or whom I've never met. The former is undoubtedly better for my soul. I will have to keep that in mind.
This paragraph details my journey: I started at YellowGoat's blog, which led me to Devon Smith's Flickr photostream. Somebody who had commented on one of her drawings drew my attention; she has an intriguing minty hair color. I've never seen mint green look so natural on a person. After flipping through all of her facebook profile pictures, I realized I was being a little creepy and stepped away momentarily to draw.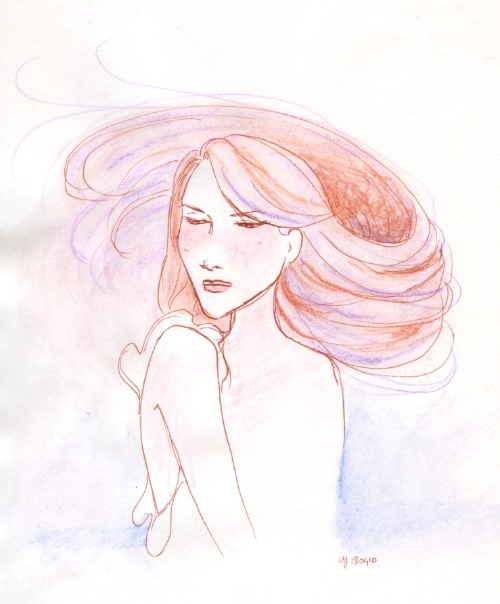 Anyway, the drawing is hideous. When I drew the first few lines, I thought it was the ugliest thing ever and wanted to trash it right away. Then, I colored it to see if my mind would change. It is merely a concept, and a start. Or maybe not a start, but a rare, isolated drawing incident.